Ahoy there me mateys!  For those scalawags new to the crew, me blog started in January 2016.   It originally took several months for me to learn about NetGalley and then attempt to use it.  In fact, my first review was submitted to NetGalley on April 3, 2016.  Weirdly, I didn't post a review of that book on me blog at the time.  Now, of course, I am a NetGalley junkie and am continuously perusing the loot and raising a celebratory glass whenever I get approved.  It hasn't gotten old.  But even this pirate Captain has been declined at times.  While trying to plan me eArc readin', I was curious about how often I had been rejected so of course a tally was needed.  When I originally tallied that number was 44 but has since increased to 142 (as of 12/26/2022).  Well me scalawags, so far I have done seventeen parts of explorin' the rejections and seeing what me thoughts be all these days later.  This be surveying rejections 1 through 85 so far.  Hope ye like it.  If not sod off cause I be enjoying meself . . .
27 ports visited and loved
15 ports visited and unloved
15 ports to still plunder
33 ports quarantined never to be visited
Side note: all book titles link to Goodreads.  The titles in bold be ones I still want to read.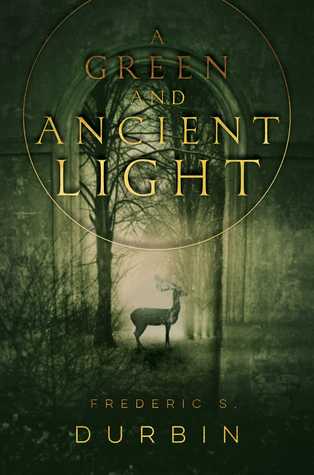 1. a green and ancient light (Frederic S. Durbin) – review here – atmospheric and lovely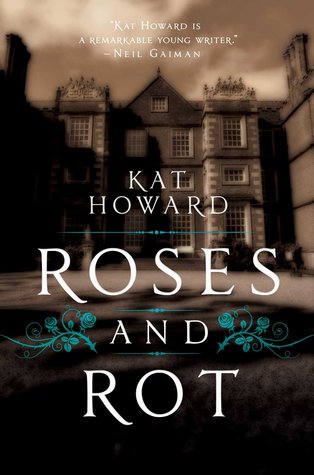 2. roses and rot (Kat Howard) – Great reviews from me crew but about the fae.  No.
3. like a boss (Adam Rakunas) – Book #2 was disappointing.  Sad story here.
4. company town (Madeline Ashby) – review here – cool main character but messing plot and bad ending
5. the stars at oktober bend (Glenda Millard) – Might be a contemporary romance.  Oops!
6. a shadow bright and burning (Jessica Cluess) – Negative crew reviews. No.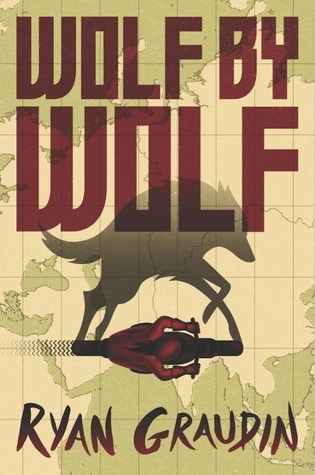 7.  wolf by wolf (Ryan Graudin) – Never in the mood.  Finally admitted never will be.
8.  fool's gold – the dragon lords book 1 (Jon Hollins) – Described as "Guardians of the Galaxy planning a heist on Smaug's gold."  Only one bad crew review.  No.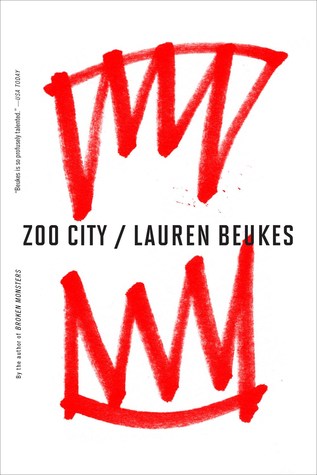 9.  zoo city (Lauren Beukes) – review here – "Zinzi has a Sloth on her back" 
10.  the wildings (Nilanjana Roy) – Like watership down with cats instead of rabbits and is set in India.  This is not a high priority but still on list.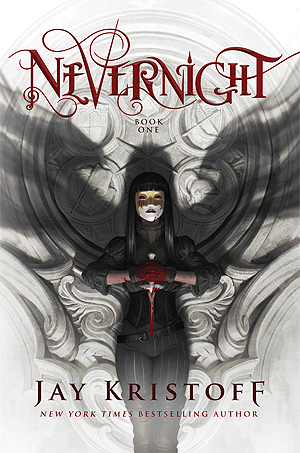 11.  nevernight (Jay Kristoff) – I adore assassins.  And mehaps a talking cat?  But then I read Amial @ bookshelvesandpaperback's review. So, no.
12.  splinter (Sarah Fine) – I read book one and apparently wrote a spoiler rant about it.  And then requested book two?  What was I thinking?
13.  butter: a rich history (Elaine Khosrova) – Aye, butter.  Arrrr!
14. cannibalism: a perfectly natural history (Bill Schutt) – Aye, I still wants to read it!
15.  the echo of twilight (Judith Kinghorn) – Forgotten about it twice now.  No.
16.  unquiet land (Sharon Shinn) – review here – Book #4 of #4
17.  confluence (S.K. Dunstall) – It is the third in the Linesmen series. I now own it and must finish this!  I will get to it . . . eventually.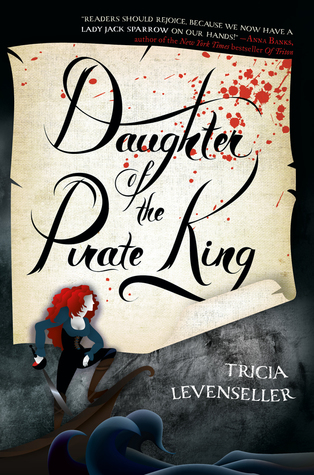 18.  daughter of the pirate king (Tricia Levenseller) – horrible
19. spindle (E.K. Johnston) – This be the second book in the A Thousand Nights series.  To read me review of the first five stars book click here!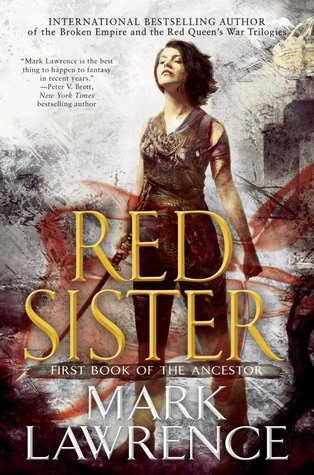 20.  red sister (Mark Lawrence) – review here – Killer nuns' school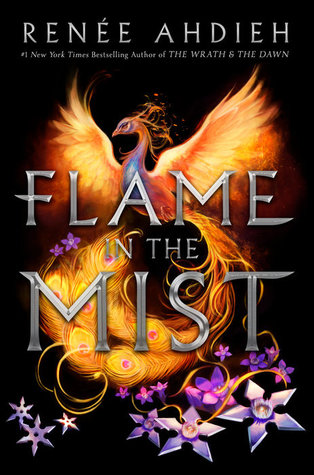 21.  flame in the mist (Renee Ahdieh) –  Mixed crew reviews and I forgot about it.  No.
22.  the space between the stars (Ann Corlett) – review here – walked the plank!
23.  skullsworn (Brian Staveley) – Prequel book.  Goal be reread trilogy then this.
24. empress of a thousand skies (Rhoda Belleza) – review here – tossed series overboard.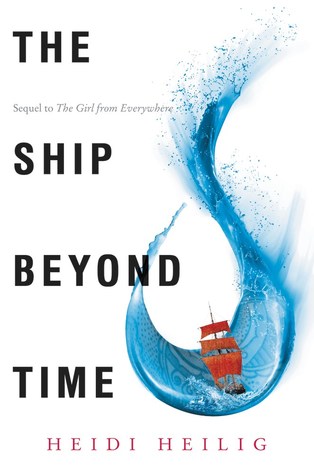 25.  the ship beyond time (Heidi Heilig) – review here – fun sea yarn
26.  the legion of flame (Anthony Ryan) – Read book one but then tossed series overboard.
27.  beyond the bright sea (Lauren Wolk) – review here – lovely sea-yarn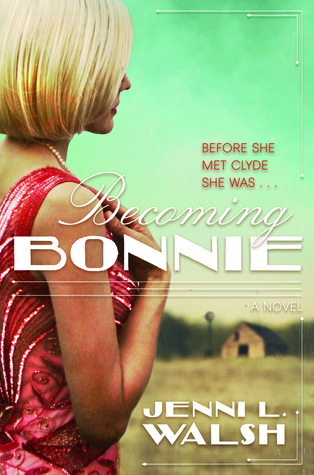 28.  becoming bonnie (Jenni L. Walsh) – Historical fiction of Bonnie and Clyde. Tempted.
29. welcome to the slipstream (Natalka Burian) – I knew the author before I became a pirate.  She wouldn't remember me but I wanted to support her.
30.  warcross (Marie Lu) – review here – tossed series overboard
31.  song of the current (Sarah Tolcser) – review here – stunning sea yarn
32.  royal bastards (Andrew Shvarts) – The crew seems to love this book with all four and five star ratings.  I can't help but still want to read this adventure.
33.  tool of war (Paolo Bacigalupi) – I tried book three at least four times in both hardback and audiobook format.  So this is just chalked up to being a miss.
34. the core: book five of the demon cycle (Peter V. Brett) – Why would I not read the last book?  I read Matey Mogsy's review of the last book and just couldn't bear reading it.
35.  invictus (Ryan Graudin) – I tried to read this in audiobook and hardback copies multiple times.  Frankly, I want an adult sci-fi with this premise and no love story.  Arrrr!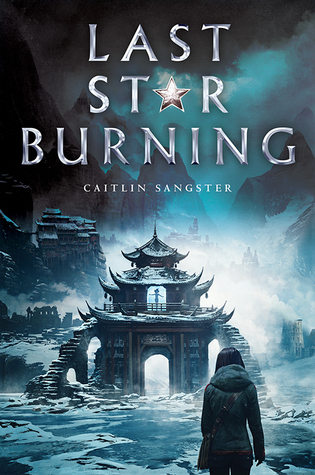 36.  last star burning (Caitlin Sangster) – Reread the synopsis & no interest anymore.
37.  the notations of cooper cameron (Jane O'Reilly) – Obviously a child on a pirate raft is what captured me attention.  He has a pet frog and a rock collection.  So did I when I was little.  Must read.
38.  akata witch (Nnedi Okorafor) – review here – lovely world building
39. the forgotten book (Mechthild Gläser – review here – Cool premise but execution fails.
40.  tempests and slaughter (Tamora Pierce) – Once whole series be finished will read.
41.  marabel and the book of fate (Tracy Barrett) – Unicorn on the cover!  I adore girl power and twisted tropes.
42.  aru shah and the end of time (Roshani Chokshi) – A Rick Riordan Presents book.  I have abandoned two series from this author so maybe her work is not for me.
43. before mars (Emma Newman) – review here – fantastic sci-fi
44. grey sister (Mark Lawrence) – review here – killer nuns two
45. the wild robot escapes (Peter Brown) – review here – robots with cool pics!
46. spinning silver (Naomi Novik) –  review here – Five stars & in top 5 books of 2018.
47. rogue protocol (Martha Wells) – review here – I LOVE MURDERBOT!!!  Book #3.
48. stars uncharted (S.K. Dunstall) – Aye, another rejection for this author.  See #17.  Still want to try this series one day.
49. 84K (Claire North) – Okay so I have only read one book by this author called touch but I liked the concept of that book so much that I proceeded to break me own rule and put all of her other standalones on me ports for plunder list at once.
50. the forest queen (Betsy Cornwell) – Robin Hood retelling.  Negative crew reviews. No.
51.  empress of all seasons (Emiko Jean) – crew gave this lots of 3 stars – nope
52.  dragon pearl (Yoon Ha Lee) – review here – awesome sci-fi and fantasy!
53. the storm runner (J.C. Cervantes) – "Rick Riordan Presents" – I don't seem to like them
54. the empire of sand (Tasha Suri) – mixed reviews say writing is beautiful but slow plot
55.  priest of bones (Peter McLean) – crazy hype but gangster tales are hit or miss
56.  worlds seen in passing: ten years of tor.com short fiction (Irene Gallo et al.) – want to own everything that tor.com has published because their work be interesting even if I don't love it all
57.  the queen of crows (Myke Cole) – review here – book two – favourite of trilogy!
58. strange grace (Tessa Gratton) – forgot about this book and doesn't appeal to me now
59. give the dark my love (Beth Revis) – first book in a duology and I forgot all about it
60.  the subjugate (Amanda Bridgeman) – reviews say that more who-dunnit / less sci-fi and not thrilled with that
61. the priory of the orange tree (Samantha Shannon) – Tried multiple times cause dragons.  Bored.
62. the monster baru cormorant (Seth Dickinson) – Saw this review by Mogsy @ thebibliosanctum.  Treating the first book as a standalone.
63. after the fire (Will Hill) – Always forget about this one.  Okay with forgetting again.
64. the girl king (Mimi Yu) –  Matey Sarah wrote a review that said rape is used as a pointless plot point.  Nope.
65.  in an absent dream (Seanan McGuire) –  review here – Five stars & current favorite of the series.
66.  crown of feathers (Nicki Pau Preto) – Re-reading the synopsizes of book one and book two makes me okay with letting this series go.
67.  gates of stone (Agnus Macallan) – The reviews say the world building is lovely (based on Indonesian culture) but characters and plot not so much.
68. the lightest object in the universe (Kimi Eisele) – Reading "in the middle reviews" made me realize that I am not interested in this dystopian.
69. finder (Suzanne Palmer) –  review here – I LOVED this.  Like seriously it makes me smile whenever I think about it.
70.  the municipalists (Seth Fried) –  review here – Highlight was the relationship between stick-in-the-mud Henry the human and OWEN the AI.  Matey Tammy really enjoyed this one as well.  Check out her review here.
71.  stronger than a bronze dragon (Mary Fan) – Matey Laurel's review made me laugh and sealed the deal.  No.
72.  the restless girls (Jessie Burton) – Mixed reviews. Letting this go.
73. song of the abyss (Makiia Lucier) – review here – I adored the first book.  I wish more people knew about this duology.
74. the queen's secret (Jessica Day George) – Didn't know this be book two.  Read book one.  Not reading more.
75.  the survival of molly southbourne (Tade Thompson) – review here – I loved the first novella and received this one from Matey Tammy's giveaway!
76.  longer (Michael Blumlein) – forgot about this.  It can go.
77.   the border keeper (Kerstin Hall) – Read book two and don't need this.
78. spying on the south (Tony Horwitz) – Nonfiction I would still like to read.
79. the passengers (John Marrs) – Matey Tammy convinced me to skip.
80. the girl who could move sh*t with her mind (Jackson Ford) – review here – oodles of fun.
81.  the deep (Rivers Solomon) – I want to like the author's work but something about the style doesn't work for me.
82.  novice dragoneer (E.E. Knight) – An unfinished series.
83. this is how you lose the time war (Amal El-Mohtar and Max Gladstone – review here – This novella won the Hugo, Nebula, and Locus awards for best novella and  I wanted to love this so badly but abandoned ship
84. will my cat eat my eyeballs (Caitlin Doughty) – review here – compassionate, funny, and illustrations are excellent
85.  dead voices (Katherine Arden) – review here – The second book in the Small Spaces series (reviews for books one, three, & four)
86.  made things (Adrian Tchaikovsky) – review here – Puppets that are alive!
87.  the killing light (Myke Cole) – review here – Odd series but good.  Final book in series.  Here be reviews for books one & two.
88. sisters of the vast black (Lina Rather) – review here – Nuns in space!
89. how rory thorne destroyed the multiverse (K. Eason) – review here – Sci-Fi Fantasy.  Also enjoyed the second.
90.  anyone (Charles Soule) – review here – Walked the Plank!
ARRRR!!!