Ahoy there me mateys!  Me blog be over two years old as of January 2018.   It originally took several months for me to learn about NetGalley and then attempt to use it. In fact, my first review was submitted to NetGalley on April 3, 2016.  Weirdly, I didn't post a review of that book on me blog at the time.  Now, of course, I am a NetGalley junkie and am continuously perusing the loot and raising a celebratory glass whenever I get approved.  It hasn't gotten old.  But even this pirate Captain has been declined at times.  While recently trying to plan me eArc readin', I was curious about how often I had been rejected so of course a tally was needed.  Turns out that number be currently at 44.  Well me scalawags, I feel the need to explore the rejections and see what me thoughts be all these days later.  Due to the number, I believe this will be split into several log posts.  Hope ye like it.  If not sod off cause I be enjoying meself . . .
Side note: all book titles link to Goodreads.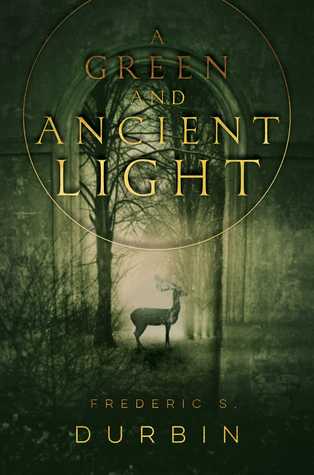 1. a green and ancient light (Frederic S. Durbin) – Well mateys, me first rejection be a surprise.  I didn't remember this book at all.  Apparently it is set in a world similar to ours with a parallel WWII.  There is a man who knows the real story of Cinderella's slipper.  Goodreads describes it as a "gorgeous fantasy in the spirit of Pan's Labyrinth and John Connolly's The Book of Lost Things."  Ummm yes.  I adored John Connolly's book and the sound of the blurb.  Plus look at the lovely cover.  This book never even made it to the ports for plunder list!  That has been remedied and this book be back on the radar.  Now I just have to get me a copy!  (updated 10/30/19 – review here)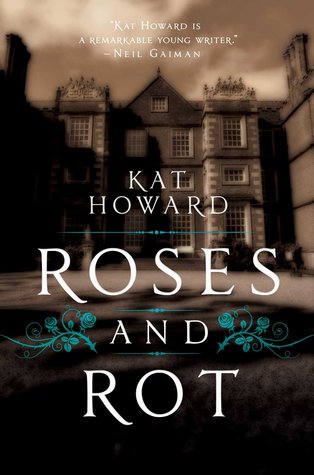 2. roses and rot (Kat Howard) – I do remember this title.  This book keep going on and off the ports for plunder list.  It has great reviews from me crew so I kept adding it.  But it is about the fae so I kept taking it off.  I was obsessed with books set in Ireland involving the fae for awhile and then I burned out.  Plus the fae seem to all be super gorgeous and rather empty-headed these days.  So I have not read it and currently do not plan to.  That said, another book by this author called an unkindness of magicians be on me list.  I don't know if it should stay there.  Any thoughts from the crew?  (updated 10/30/19 – both books have been taken off the ports for plunder list)
3. like a boss (Adam Rakunas) – This is the second book in a series.   I bought this one after the NetGalley rejection.  I shared me second reflections of book one, windswept, after reading it again.  I loved it!  This book was a disappointment and I had to abandon ship.  The whole sad story can be found here.
4. company town (Madeline Ashby) – I haven't read this one yet but I still very much like the sound of it – murder mysteries, bio-engineered enhancements, possible other timelines.  Plus it has a beautiful cover.  I tried to get a copy of this novel because I had read vN and iD, the first two books in her Machine Dynasty series.  I very much enjoyed those books but unfortunately read them back in the days before the blog so I have no reviews of them.  Hopefully I will get around to this one.  Plus there is a book three in the Machine Dynasty series that I have now added to the ports for plunder list.  Arrrr!  (updated 10/30/19 – I have since tossed book three of the Machine Dynasty overboard because I don't remember the plots well enough but this rejected book still be on the list)
5. the stars at oktober bend (Glenda Millard) – So this sounds like a contemporary YA based on the blurb.  The main character, Alice, has had a traumatic head injury and has problems speaking.  She writes poems to express herself and leaves them randomly about town.  The blurb says "When he first sees Alice, she is sitting on the rusty roof of her river-house, looking like a carving on an old-fashioned ship sailing through the stars."  Pretty sure that's the image that captured me fancy.  Too bad that it sounds like a contemporary romance.  I don't really do those so it will remain unread.
So out of the five rejections in this set we have:
1 still on the ports for plunder list, 1 visited, and 3 ports quarantined never to be visited again. (updated 10/30/19)
Keep a weathered-eye out for more rejections and always remember:
Q: Why don't pirates shower before they walk the plank?
A: Because they'll just wash up on shore later.
Hardy har har!
x The Captain