Ahoy there me mateys!  While I still be compiling me Series Shakedown tallying, it occurred to be that I haven't done one of these in a while.  I love doing these posts.  Me blog started in January 2016.   It originally took several months for me to learn about NetGalley and then attempt to use it.  In fact, my first review was submitted to NetGalley on April 3, 2016.  Weirdly, I didn't post a review of that book on me blog at the time.  Now, of course, I am a NetGalley junkie and am continuously perusing the loot and raising a celebratory glass whenever I get approved.  It hasn't gotten old.  But even this pirate Captain has been declined at times.  While trying to plan me eArc readin', I was curious about how often I had been rejected so of course a tally was needed.  When I originally tallied that number was 44 but has since increased to 76.  Well me scalawags, here be Part Eight of explorin' the rejections and seeing what me thoughts be all these days later.  This post be surveying rejections 36 through 40.  Hope ye like it.  If not sod off cause I be enjoying meself . . .
Side note: all book titles link to Goodreads and the cover photos are from there too.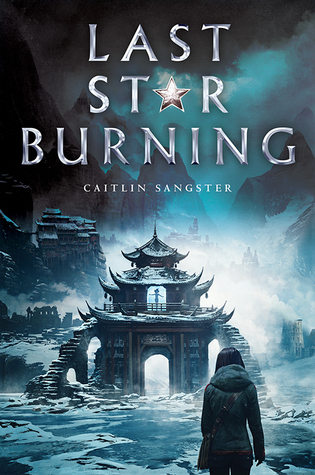 36.  last star burning (Caitlin Sangster) – I completely forgot all about requesting this book.  I do remember the lovely cover being the impetus for reading the blurb.  Since I was rejected, the author has since published book two and book three is scheduled to come out in 2019.  When I reread the synopsis for book one and peeked at the one for book two it made me realize that I have absolutely no interest in this series anymore.  I am trying to limit the new series that I start so this one can be tossed off the list.  I am not sad about this rejection at all.  Time saved.  Arrr!
37.  the notations of cooper cameron (Jane O'Reilly) – Obviously a child on a pirate raft is what captured me attention.  This book is about a boy with PTSD.  He has a pet frog and a rock collection.  So did I when I was little.  So nostalgia and the storyline captured me fancy.  I was bummed when I didn't get this one but it was from a publisher I didn't know (Carolrhoda Books).  Took a chance that didn't work out.  None of the crew seems to have reviewed this book but I still be interested in it.  It's not out until 8/6/19.  I will try and get this one from a local library if possible.
38.  akata witch (Nnedi Okorafor) – I love this author's work and was sad when I didn't get this.  But I did not lose hope.  I have since read books one and two in the series and loved them.  I don't know if the author plans on writing any more in this world but there was a hint of a possible future storyline in book two.  I would certainly not be opposed to more stories about the Leopard people.  Actually I am not opposed to more work by this author period.  Bring it on!
39. the forgotten book (Mechthild Gläser) – I keep forgetting about this book (hardy har har!) but always have me memory refreshed by the fantastic cover.  This book has been described as a Jane Austen inspired YA retelling of pride and prejudice involving a magical book.  Arrrr!   The author is German and so I was also interested in it because I love reading translated books for the different perspectives.  I haven't gotten around to this but I plan to. (updated 10/30/19 – review here)
40.  tempests and slaughter (Tamora Pierce) – I absolutely love all the Tortall Books and should have read this book by now.  This is a prequel series that discusses one of the mages, Arram Draper.  It has gotten good reviews though many bloggers say it be more of a character study then action filled story.  At this moment this series be on hold.  I have too many ongoing series to finish first.  Once all of the books in this series be finished, then I will likely read them all.
So out of the five rejections in this set we have:
2 still on the ports for plunder list, 2 ports visited and enjoyed, and 1 port quarantined and never to be visited again. (updated 10/30/19)
Keep a weathered-eye out for more rejections and always remember:
Q: How did the pirate get the Jolly Roger so cheaply?
A: She bought it on sail!
Hardy har har!
x The Captain
Previous Log Entries for this Series
Shiver me Timbers! – NetGalley Rejections – Part One
Shiver me Timbers! – NetGalley Rejections – Part Two
Shiver me Timbers! – NetGalley Rejections – Part Three
Shiver me Timbers! – NetGalley Rejections – Part Four
Shiver me Timbers! – NetGalley Rejections – Part Five
Shiver me Timbers! – NetGalley Rejections – Part Six