SCALLYWAGATHON SIGN UP & TBR
(taken almost verbatim from Laura @ thebook corps site)
Even though I be late to the party, I had to do this.  Because as Matey Laura puts it so eloquently:
"When I saw this readathon, I knew I had to join. I mean, hello, it's pirates in space!! How could I not!? This readathon is running from May 5-12 and I'm two days late but I still couldn't stop myself from joining up — there's only four books to read, and you can double up on books, so I should be able to do it!"
Aye, I agree!  I hope Matey Laura doesn't mind that I commandeered both her words and excitement.  The scallywagathon descriptions below and format are hers even though I did in fact choose me own path to follow and book choices 🙂  Apparently this happens every year.  Well count me in going forward.  Arrrr!
Here's the readathon's official Twitter and make sure you check out all the hosts:
Side note: the twitter is sparkly!
---
HOW IT WORKS
Start by choosing a starting point (# 1-5)
From your starting point, following the line of the color of the circle OUT to find your next challenge. Most stops have two options leading out. Challenges are listed beside the number.
A-C are detours, because we all get a little lost sometimes. They are part of your journey.
9 & 10 lead to X marks the spot! Your reward is completing the readathon (sorry mate, wish I had gold to hand out!)
Each pirate has 4 challenges to complete in the week. However, feel free to complete more!
If another challenge suits you more than your original options, you can swap them. The goal is to have fun! If you have a question regarding what counts or what you can read, the answer is probably yes!
THE MAP
THE CHALLENGES 
TBR:
Looting: has gold on the spine
The dragon's legacy has dragons and telepathic cats so of course I have to read it.  I know that I have a billion other series to read and finish.  But I can certainly start one more.  Right?  All pirates love to loot.  Arrr!
Blow down the man: book by a female author
The infinite blacktop was a random pick from the library based on the cover and then the blurb.  It is not me usual genre but I thought it sounded too good to pass up.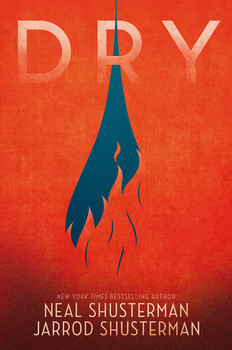 Angle of attack: book about a problem facing society
Dry is a book about water shortages in California and the consequences of long term drought.  Water rights issues are very serious and complex and I find them weirdly fascinating.  So I have been meaning to read this one for a while.
Lost in Space: chosen by someone else
Well the first mate never gets to order me around so I thought it would be fun to order ask that scallywag to choose the final book for me.  He picked neverworld wake.
So very excited to be a part of Scallywagathon 2019!!  Arrrr!!
x The Captain