Ahoy there me mateys!  For those of ye who are new to me log, a word: though this log's focus is on sci-fi, fantasy, and young adult, this Captain does have broader reading tastes.  Occasionally I will share some novels that I enjoyed that are off the charts (a non sci-fi, fantasy, or young adult novel), as it were.  So today I bring ye a muster of reviews.  What be a muster?
Well the Oxford English Dictionary defines it as:
assemble (troops) especially for inspection or for battle;
collect or assemble (a number or amount); or
a group of peacocks.
I don't have enough information to give full reviews because many of the facts fail to muster and fall out of me noggin.  Yet they be enjoyable and so methinks it be good to spread the word.  Here be three such recent reads.
Side note: the book covers come from Goodreads and ye can click on them to add the books to yer Goodreads' Ports for Plunder List.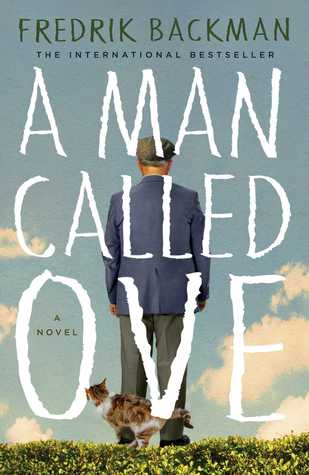 a man named Ove (Fredrik Backman)
So basically I have found a kindred spirit in Ove.  He is a curmudgeon who likes things done his way.  He also just might be the terror of the neighborhood.  This book made me laugh and cry.  I had heard good things but nothing really does this book justice.  It has an hysterical cat.  It has quirky neighbors.  It is about friendship.  It is about love.  It has heart and soul and hilarity.  I absolutely loved it.  I listened to the audiobook version of this and thought the narrator, George Newburn, did such a wonderful job.  I would listen to this again.  And I would recommend this to all readers regardless of yer preferred genre.
Ove had never been asked how he lived before he met her. But if anyone had asked him, he would have answered that he didn't.
― Fredrik Backman, A Man Called Ove
the ravenmaster (Christopher Skaife)
I lived in the port of London for a bit and loved every moment of it.  Of course one of the places we visited was the Tower of London.  Which has ravens.  As I hail from port of Baltimore, I have always been fond of ravens and Poe's raven in particular.  Plus there have been fascinating articles about ravens in the media.  Me memories of the Tower that day are shoddy but when I saw this book about the history of the ravens at the Tower, I decided to give it a go.  It never occurred to me that the staff lived at the Tower.  The Ravenmaster, Yeoman Warder Christopher Skaife, who wrote this book certainly is passionate about the subject.  It was a quick and entertaining read.  Ye get a little bit of history, ghost story, naturalist tale, and memoir.  I very much enjoyed it.  Thanks to ballyroanreads @ southdublinreads for the recommendation.  Arrr!
I also keep a jar full of raven feathers in the storeroom, kindly donated by the ravens once a year during their molt, and which I occasionally like to distribute to deserving/well-behaved/lucky visitors. If I'm doing a Tower tour, for example, and I discover that a couple just got married or engaged, I like to give them a pair of feathers—a primary and a secondary, since without one the other is no good. I'm an old romantic at heart.
― Christopher Skaife, The Ravenmaster: Life with the Ravens at the Tower of London
the crazy rich asian series (Kevin Kwan)
This be a series that most of the crew should have a least heard of by now.  I listened to the series on audiobook.  These books are basically popcorn soap-operas where the answer is that money really does solve everything.  The blurb for book one is misleading as the series actually follows many different people besides Rachel.  Rachel was the most boring person.  She was sort of a blandtagonist (to borrow Millie @ milliebotreads word) with no real personality to her.  In fact, me favourite character was Astrid.  She had the most interesting character arc.  Another difference to this series is that book two be me favourite.  It is rare that I love the middle one the best.  The third book was so out of control as to push the story even beyond the realm of any reality.  But these were addictive and fun.  I did think it was odd that the second and third book had footnotes to explain things when the first book didn't.  I saw the movie with the first mate and we both enjoyed it.  I thought the changes were well done.  I loved Awkwafina as Peik Lin Goh!  But basically Rachel and Nick should never have spoken to his mother ever again.  What a mess!
Eleanor had a long-held theory about men. She truly believed that for most men, all that talk of "being in love" or "finding the right one" was absolute nonsense. Marriage was purely a matter of timing, and whenever a man was finally done sowing his wild oats and ready to settle down, whichever girl happened to be there at the time would be the right one.
― Kevin Kwan, Crazy Rich Asians
So there ye have it.  Some excellent reads that I highly recommend.  Arrrr!!