Ahoy there me mateys!  Me blog turned two years old as of January 2018.   It originally took several months for me to learn about NetGalley and then attempt to use it. In fact, my first review was submitted to NetGalley on April 3, 2016.  Weirdly, I didn't post a review of that book on me blog at the time.  Now, of course, I am a NetGalley junkie and am continuously perusing the loot and raising a celebratory glass whenever I get approved.  It hasn't gotten old.  But even this pirate Captain has been declined at times.  While trying to plan me eArc readin', I was curious about how often I had been rejected so of course a tally was needed.  When I originally tallied that number was 44 but has since increased to 58.  Well me scalawags, here be Part Five of explorin' the rejections and seeing what me thoughts be all these days later.  This post be surveying rejections 21 through 25.  Hope ye like it.  If not sod off cause I be enjoying meself . . .
Side note: all book titles link to Goodreads.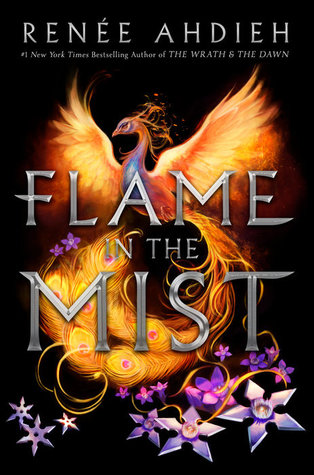 21.  flame in the mist (Renee Ahdieh) – Okay so I am pretty positive that the lovely cover is what originally led me to wanting this book.  I wanted to read this even more when I heard the rumor that it was a retelling of Mulan.  Apparently it isn't.  Silly gossipmongers got that wrong.  I got rejected for this one and then apparently ejected this title out of me brain.  The reviews of me crew for this one tend to be mixed.  Since I forgot about this rejection, it couldn't have stung that much initially.  I do believe I will throw this one back out of me noggin.  There are too many other more interesting books.
22.  the space between the stars (Ann Corlett) – Aye mateys.  I remember this beautiful cover.  It sounded like an awesome sci-fi tale.  I managed to get a hold of this one and then it made me angry and so it had to walk the plank!  To read the whole sad story, click here.
23.  skullsworn (Brian Staveley) – This be a prequel book written after the initial trilogy was completed.  It is the story of one of me favourite characters, Pyrre Lakatur.  After me rejection, I ended up getting this one from a local library.  Then I went back to read me old reviews for a refresher only to realize that a) I never wrote them; and b) I apparently never even read book three!  So I sadly gave this back to the library and got book three.  But when I started to read book three, I realized that I didn't remember enough of the plot of the previous two.  So I gave that back to the library too.  The goal be to reread the first two books, actually read book three, and then go back to read this prequel.  Sheesh!  The good news is that I know I loved what I did read.  Arrr!
24. empress of a thousand skies (Rhoda Belleza) – This be a young adult sci-fi.  I did read this one and just found it to be an okay read.  The story was supposed to be about two teens thrown together to save the world.  Well they see each other across a room once.  That's it.  The main gal Rhee was a most annoying protagonist.  If ye want to read more about it click here.  There is a second book in the series but I have no urge to pick it up.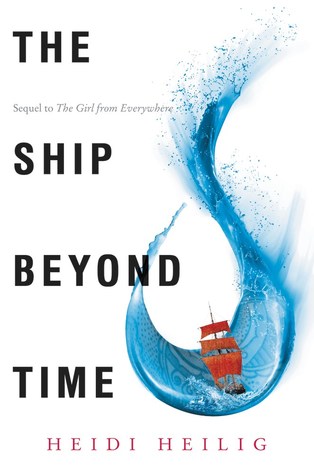 25.  the ship beyond time (Heidi Heilig) – This the second book of a duology that features Nix on an awesome ship.  That ship can sail to any place or time, real or imaginary, as long as they have a map for it.  The first book be a 5 star read for me.  Unfortunately this book was just okay.  It had cool concepts and started out great but the last quarter of the book sunk it.  I am still glad that I finished this duology though.  To read me review of the second book click here.  This reminds me that I do want to read more of her work.  She had a new book called for a muse of fire that came out very recently.  Have any of ye scalawags read it?  If so, any good?
So out of the five rejections in this set we have:
1 still on the ports for plunder list, 1 okay port visited, and 3 ports quarantined and never to be visited again.
Keep a weathered-eye out for more rejections and always remember:
Q: When is the best time for a pirate to buy a new ship?
A: When it be on sail!
Hardy har har!
x The Captain
Previous Log Entries for this Series
Shiver me Timbers! – NetGalley Rejections – Part One
Shiver me Timbers! – NetGalley Rejections – Part Two
Shiver me Timbers! – NetGalley Rejections – Part Three