Ahoy there me mateys!  Me blog turned two years old as of January 2018.   It originally took several months for me to learn about NetGalley and then attempt to use it. In fact, my first review was submitted to NetGalley on April 3, 2016.  Weirdly, I didn't post a review of that book on me blog at the time.  Now, of course, I am a NetGalley junkie and am continuously perusing the loot and raising a celebratory glass whenever I get approved.  It hasn't gotten old.  But even this pirate Captain has been declined at times.  While recently trying to plan me eArc readin', I was curious about how often I had been rejected so of course a tally was needed.  When I originally tallied that number was 44 but has since increased to 50.  Well me scalawags, here be Part Four of explorin' the rejections and seeing what me thoughts be all these days later.  This post be surveying rejections 16 through 20.  Hope ye like it.  If not sod off cause I be enjoying meself . . .
Side note: all book titles link to Goodreads.
16.  unquiet land (Sharon Shinn) – Yup, I love this author's work.  In fact she be featured in me Broadside No. 2.  I have read 16 of her books but nothing recently.  This one is the fourth book of her Elemental Blessings series.  I highly enjoyed the first three and this one features a character that I adored and certainly want to read more about.  And I have more of the plot in me noggin' then I usually have so I don't even need to reread the others.  Though I might.  Definitely still want this one.  Don't have a copy yet though.  Arrrr!  (updated 10/30/19 – review here)
17.  confluence (S.K. Dunstall) – This book was co-written by a sister team.  The "s" is for Sherylyn and the "k" is for Karen.  It is the third in the Linesmen series.  I adored the first book and mightily enjoyed the second.  The main character, Ean, is awesome and I love how linesmen maintain the ships.  I love the ships!  I was sad to get rejected for this one but I bought the paperback version.  I started to read it one day and put it down for unremembered reasons and then never finished it.  But it is still in me hold waiting patiently for its turn.  I must finish this trilogy!  I will get to it . . . eventually.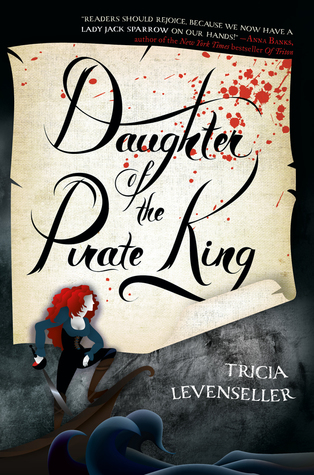 18.  daughter of the pirate king (Tricia Levenseller) – Can ye mateys believe that this pirate captain was denied this book?  I am the best and most authoritative pirate scholar there be!  Obviously landlubbers have a grudge.  So I got me hands on a copy with some of me hard-earned loot.  Arrrr!  And of course I haven't read it yet and there already be a second book out.  But never fear mateys!  I shall be gettin' to this one and its mate in due course.  And I will certainly be lettin' me crew in on me thoughts and observations.  Aye, I will.
19. spindle (E.K. Johnston) – This be the second book in the A Thousand Nights series.  I loved the first book which is a retelling of the Scheherazade and Arabian Nights tales.  This  was published by Disney Book Group and they hate me.  I am not sure what dastardly deed I did but whatever it was I suppose it must have been bad.  Because Disney has rejected me for every single request I have ever made.  And yet I keep on trying.  Ye can't succeed if ye don't try.  And mehaps one day I will win them over and get an approval from them.  If not – then bah!  They may make it hard but I am stubborn and will read what I want to!  So I still need to read this one and I still be plotting on how to get the perfect copy.  Arrr!  To read me review of the first book which I gave five stars – click here!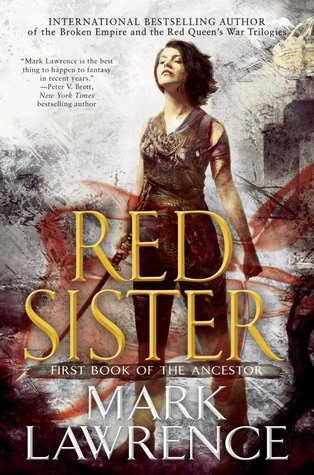 20.  red sister (Mark Lawrence) – Killer nun school.  Aye, matey.  It was a must-read.  I didn't end up getting an eArc of this but I was able to get me 'ands on a copy.  I read this one with delight.  In fact I currently have book two sitting by me bunk waiting to be read.  I be looking forward to it.  Stand by for that review.  But in the meantime, ye can read me review of book one – click here!
So out of the five rejections in this set we have:
3 still on the ports for plunder list and 2 ports visited and loved. (updated 10/30/19)
Keep a weathered-eye out for more rejections and always remember:
Q: What be a pirate's favourite colour?
A: Gold!  Arrr!
Hardy har har!
x The Captain
Previous Log Entries for this Series
Shiver me Timbers! – NetGalley Rejections – Part One
Shiver me Timbers! – NetGalley Rejections – Part Two