Ahoy there me mateys!  Me blog turned two years old as of January 2018.   It originally took several months for me to learn about NetGalley and then attempt to use it. In fact, my first review was submitted to NetGalley on April 3, 2016.  Weirdly, I didn't post a review of that book on me blog at the time.  Now, of course, I am a NetGalley junkie and am continuously perusing the loot and raising a celebratory glass whenever I get approved.  It hasn't gotten old.  But even this pirate Captain has been declined at times.  While recently trying to plan me eArc readin', I was curious about how often I had been rejected so of course a tally was needed.  When I originally tallied that number was 44 but has since increased to 46.  Well me scalawags, here be Part Three of explorin' the rejections and seeing what me thoughts be all these days later.  This post be surveying rejections 11 through 15.  Hope ye like it.  If not sod off cause I be enjoying meself . . .
Side note: all book titles link to Goodreads.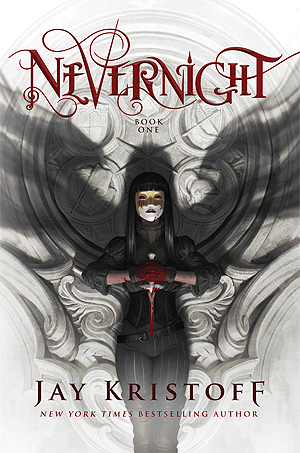 11.  nevernight (Jay Kristoff) – Well mateys, I know why this book first caught me eye.  Assassins.  I adore assassins.  And mehaps a talking cat?  But then I read Amial @ bookshelvesandpaperback's review.  The writing style hurts me black soul.  So, no.  Not sad about this rejection at all.  Off of the ports for plunder list!
12.  splinter (Sarah Fine) – This rejection makes me laugh.  Ye see it was a book two in a series and so I requested (and was approved for) book one first.  Then I read book one.  And apparently wrote a spoiler rant about it.  And then requested book two?  What was I thinking?  Apparently ". . . I am still slightly interested in book two. Why? I have no idea. It's like not being able to look away when knowing disaster is coming. I don't usually find the idea of such things fun. I don't normally like urban fantasy or bad romance. I really don't like women being used as sexual objects against their will. I have confused myself. Will I read the next one? I guess I will have to wait and see . . ."  The answer to the question was no.  No, I did not.  I am so glad I was denied.  And very glad I just entertained meself with an old review of a book I had forgotten all about!
13.  butter: a rich history (Elaine Khosrova) – Yes butter.  A history of butter.  The first mate and I have been known to watch documentaries on things as varied as general tsao's chicken, wine fraud, aluminum, and mail order brides.  This title be from when I was trying to get cool sounding non-fiction from NetGalley.  I am denied every time.  And yes I still want to read about butter one day.  Arrrr!
14. cannibalism: a perfectly natural history (Bill Schutt) – Aye, another non-fiction book wherein Goodreads denied me.  And aye, I still wants to read it!
15.  the echo of twilight (Judith Kinghorn) – Okay so this one I had completely ejected from me 'ead.  I know exactly what drew me to it.  A historical fiction described by Booklist as "An enchanting, atmospheric work of historical fiction that is a rich blend of Downton Abbey and Jane Eyre."  This no longer has the appeal that it once did.  Also it seems none of me crew has reviewed it yet.  I be on the fence.  Any of ye scalawags read this one yet? (updated 10/30/19 – forgot about this again so off the ports for plunder list it goes)
So out of the five rejections in this set we have:
2 still on the ports for plunder list and 3 ports quarantined and never to be visited again. (updated 10/30/19)
Keep a weathered-eye out for more rejections and always remember:
Q: What exercise do pirates use to strengthen their abs?
A: Planks.
Hardy har har!
x The Captain
Previous Log Entries for this Series
Shiver me Timbers! – NetGalley Rejections – Part One