Ahoy there me mateys!  Me blog turned two years old as of January 2018.   It originally took several months for me to learn about NetGalley and then attempt to use it. In fact, my first review was submitted to NetGalley on April 3, 2016.  Weirdly, I didn't post a review of that book on me blog at the time.  Now, of course, I am a NetGalley junkie and am continuously perusing the loot and raising a celebratory glass whenever I get approved.  It hasn't gotten old.  But even this pirate Captain has been declined at times.  While recently trying to plan me eArc readin', I was curious about how often I had been rejected so of course a tally was needed.  When I originally tallied that number was 44 but has since increased to 45.  Well me scalawags, here be Part Two of explorin' the rejections and seeing what me thoughts be all these days later.  This post be surveying rejections 6 through 10.  Hope ye like it.  If not sod off cause I be enjoying meself . . .
Side note: all book titles link to Goodreads.
6. a shadow bright and burning (Jessica Cluess) – Well mateys, I know why this book be on me radar.  The tagline was "I am Henrietta Howel. The first female sorcerer. The prophesied one. Or am I ?"  Ambivalent female savior of the world?  Awesome looking cover.  Yes?  Unfortunately, looking at the reviews of me crew, it seems to be not well loved.  So, no.  Off the ports for plunder list!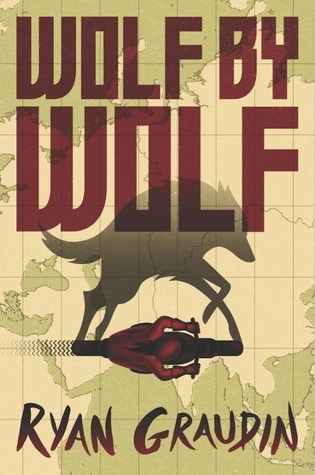 7.  wolf by wolf (Ryan Graudin) – Ummm, another awesome cover and an WWII alternate history with a female protagonist.  Yes, this was a sad rejection.  However in retrospect, it was okay not to be approved.  The duology is complete and I haven't been in the mood to read this yet.  But it has good reviews from the crew and I still want to read it at some point.  (update 10/30/19 – I have to admit that I will never read this series)
8.  fool's gold – the dragon lords book 1 (Jon Hollins) – Okay so there be dragons and it was described as "Guardians of the Galaxy planning a heist on Smaug's gold."  Obviously I wanted to read this at the time.  But there is only one review from me crew member and she wasn't thrilled with it.  Plus it is currently a three book series.  I don't need to start any new series.  Off me list!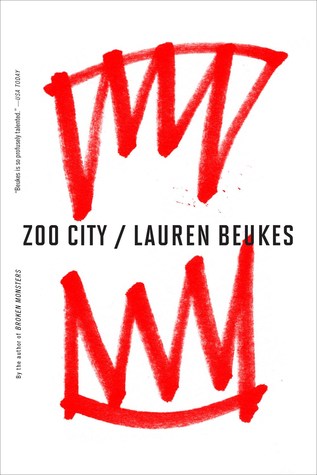 9.  zoo city (Lauren Beukes) – I haven't read this one yet but the blurb says "Zinzi has a Sloth on her back . . ."  Arrrr!!  I think I will be reading this is month as part of The BookBum Club theme. (updated 10/30/19 – review here)
10.  the wildings (Nilanjana Roy) – okay so this reminded me of watership down with cats instead of rabbits and is set in India.  This is not a high priority but it is short and still might be fun.  So it stays on me list.
So out of the five rejections in this set we have:
1 still on the ports for plunder list, 1 port visited, and 3 ports quarantined and never to be visited again. (updated 10/30/19)
Keep a weathered-eye out for more rejections and always remember:
Q: Why did the pirate not learn to bowl?
A: Because he had a severe hook.
Hardy har har!
x The Captain
Previous Log Entries for this Series